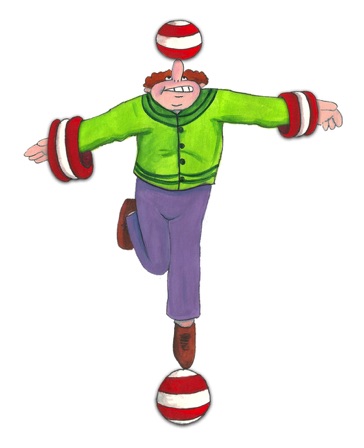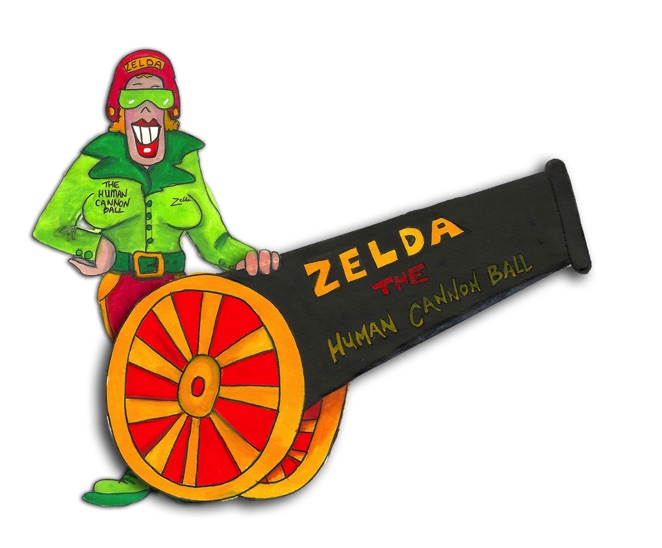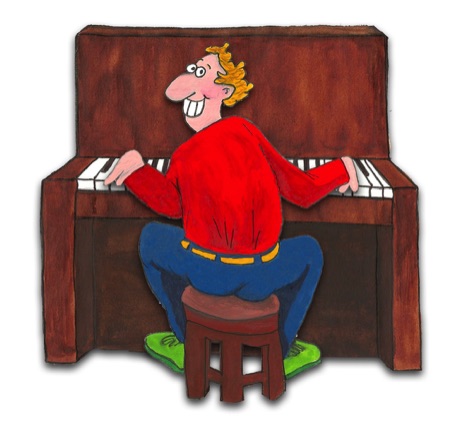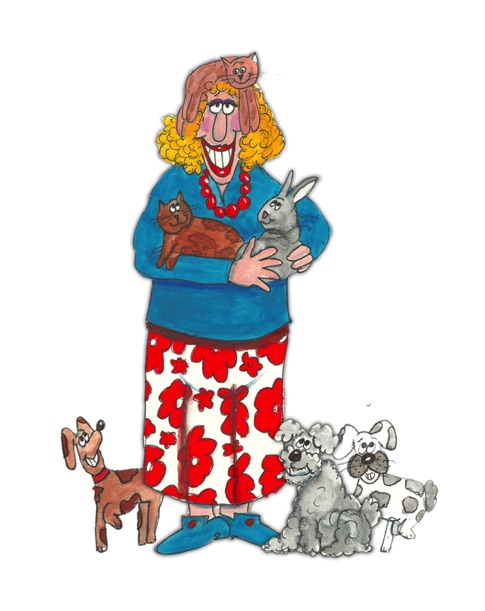 EVERY PIECE IS PART OF A LIMITED SERIES. HAND-CUT AND SIGNED BY ME.
I WORK WITH A COMBINATION OF WATER COLOR AND DIGITAL ART.
THEN I REPRODUCE THE ARTWORK INTO MINIATURE PIGMENT DYE PRINTS,
WHICH I HAND CUT AND THEN MOUNT ONTO FOAM CORE TO CREATE A 3D EFFECT.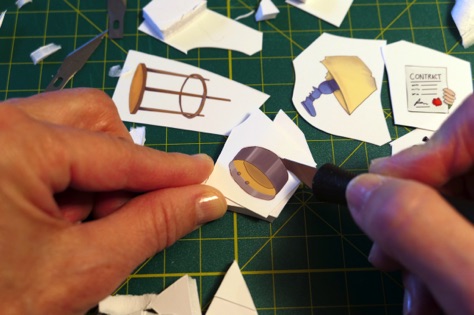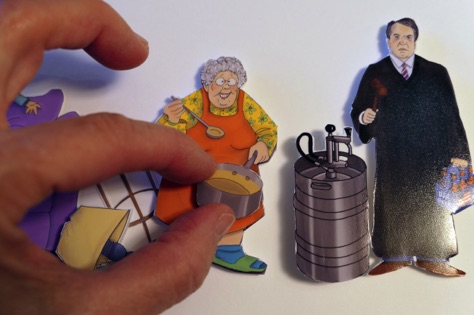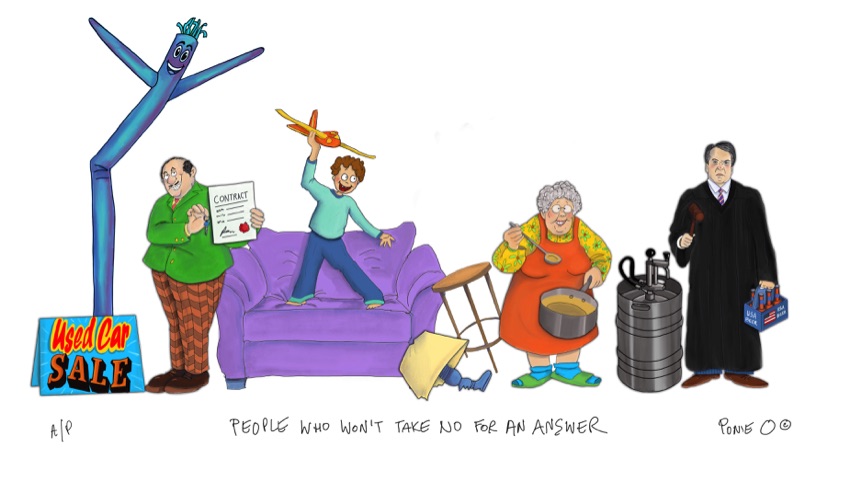 PEOPLE WHO WON'T TAKE NO FOR AN ANSWER ©
CLICK ON IMAGE TO SEE CLOSE UP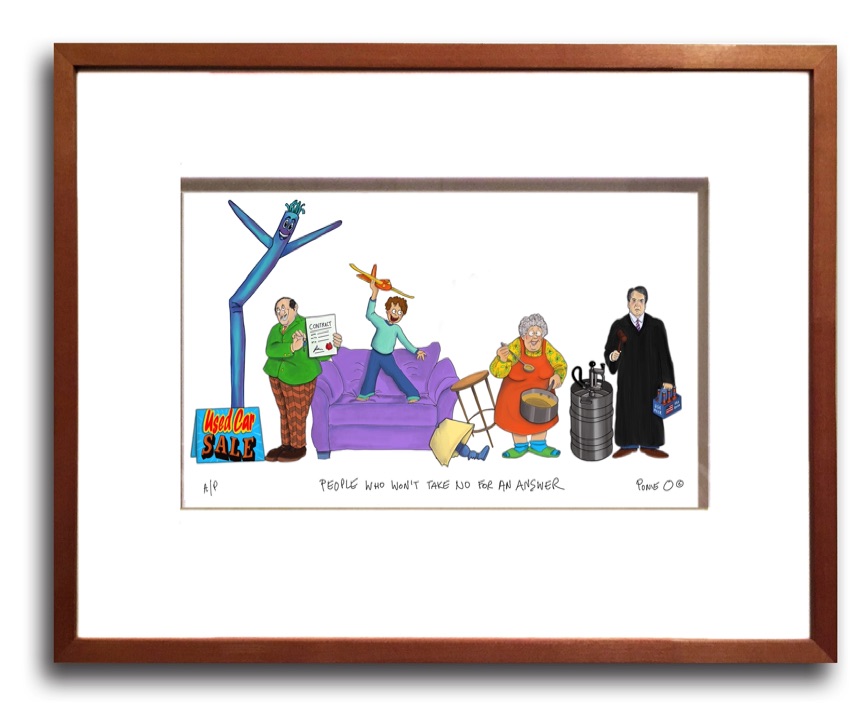 PEOPLE WHO WON'T TAKE NO FOR AN ANSWER ©
FRAME IS JUST A SUGGESTION
©2018 Ponie O All Rights Reserved
WHAT IS POIGNANT,
WHAT IS HUMAN.
AND MOST OF ALL,
WHAT IS HUMOROUS.
BECAUSE PEOPLE ARE FUNNY,
YOU HAVE TO ADMIT.
I AM A PEOPLE WATCHER. BUT THEN, WHO ISN'T?
IN MY CITY OF NEW YORK,
YOU SEE EVERYTHING.
PEOPLE WHO FASCINATE.
PEOPLE WHO DELIGHT.
PEOPLE WHO DEFY DESCRIPTION.
MY WORK TAKES THE KALEIDASCOPIC WORLD OF THESE PEOPLE AND FINDS WHAT IS COMMON...
I AM A PEOPLE PERSON. WELCOME TO MY PEOPLE.