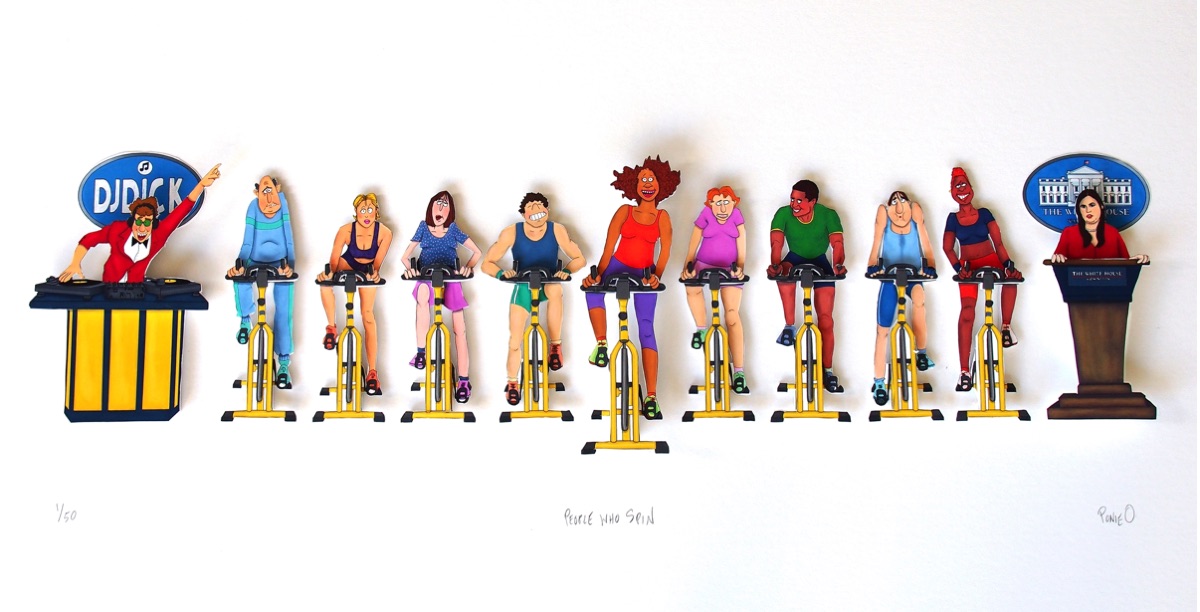 People who Spin.© 33" X 25"
This piece juxtaposes humor with a commentary about the state of veracity in today's politics.
By showing people who literally spin (ie, spin class and a DJ) next to a Press Secretary of the White House, I hope to make a biting, yet humorous statement about the lack of truth in our recently divisive political climate.
Each Ponie O piece begins as a digital painting and then is reproduced as an archival pigment dye print. Then each character is individually hand-cut and mounted onto different layers of foam core to create a 3D effect. In this way, it is both a limited edition but also a one-of-a-kind piece.