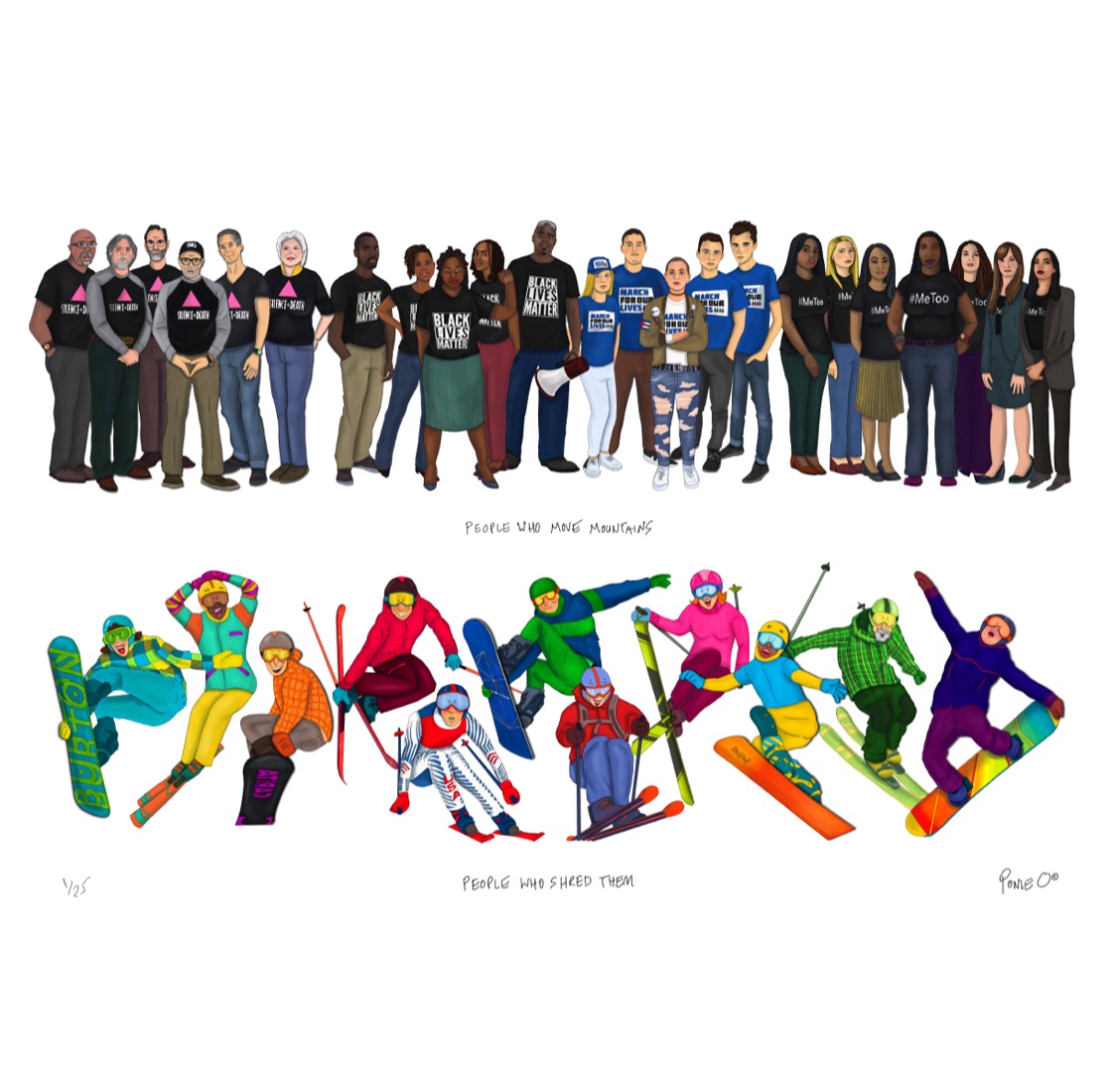 People who move mountains. People who shred them.© 31.5" X 39.5"
This work aims to shed light on the heroic activists of our time. From Larry Kramer, who along with the men and women of Act Up fought for funding and medical intervention for the AIDs crisis in the eighties, to Alicia Garza, Opal Tometi, Patrisse Cullors and their cohorts who founded Black Lives Matter which in turn launched a national movement, to the incredible teenagers from Marjory Stoneman Douglas High School in Parkland, who created the March for our Lives movement that helped change gun control laws in Florida, to Tarana Burke, the founder of the #MeToo movement and the brave women who stood up and shared their stories… All of these people have done the impossible. They have moved mountains.
In contrast to moving mountains, there are those ski-loving, snowboarding aficionados who take to the slopes and tear them up. They are the ones who shred mountains. By juxtaposing these two disparate groups of people, my aim is to use humor and a light-hearted touch to shed light and amplify the voices of the heroes who have done the impossible.
Each Ponie O piece begins as a digital painting and then is reproduced as an archival pigment dye print. Then each character is individually hand-cut and mounted onto different layers of foam core to create a 3D effect. In this way, it is both a limited edition but also a one-of-a-kind piece.