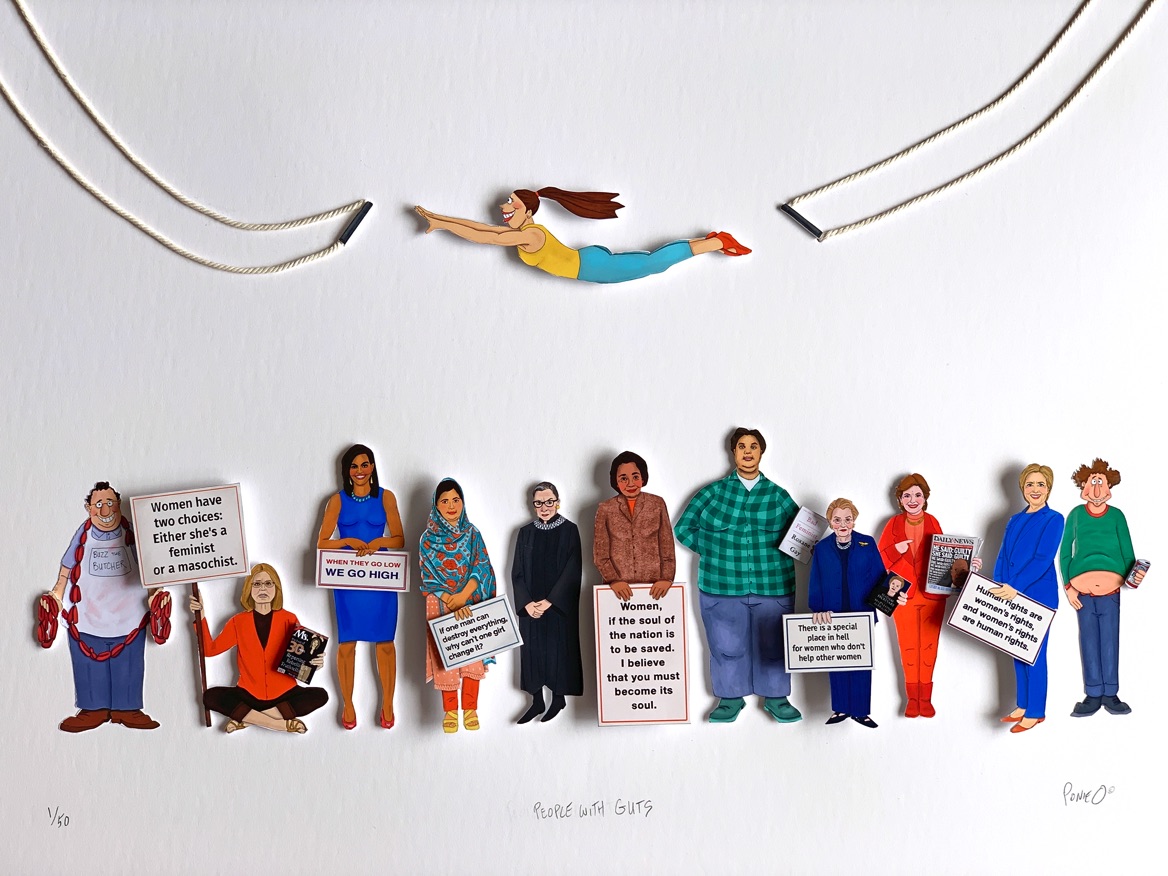 People with guts.© 26" X 33"
In 1990 I created what I considered a feminist piece titled, People with Balls. It included a juggler, a fortune teller with a crystal ball and a woman executive. In light of the current #MeToo movement, I felt it was time to do a new piece that not only paid tribute to the women who started the feminist movement, but to those who have served as role models and fierce defenders of women's rights. In my view, these women are the ultimate "people with guts." Gloria Steinem, Michelle Obama, Malala, Ruth Bader Ginsburg, Coretta Scott King, Roxanne Gay, Madeleine Albright, Gloria Allred, Hillary Clinton and the trapeze artist inspired by Maggie Nichols - the brave elite gymnast who was the first to report sexual abuse by Larry Nassar to USA Gymnastics.
To keep the piece from being didactic, I have humorously added two men to the group who represent people with literal guts – a butcher holding entrails and a guy with a beer gut. In this way, I hope to make a statement about these heroic women while keeping a light-hearted, non-preachy tone.
Each Ponie O piece begins as a digital painting and then is reproduced as an archival pigment dye print. Then each character is individually hand-cut and mounted onto different layers of foam core to create a 3D effect. In this way, it is both a limited edition but also a one-of-a-kind piece.