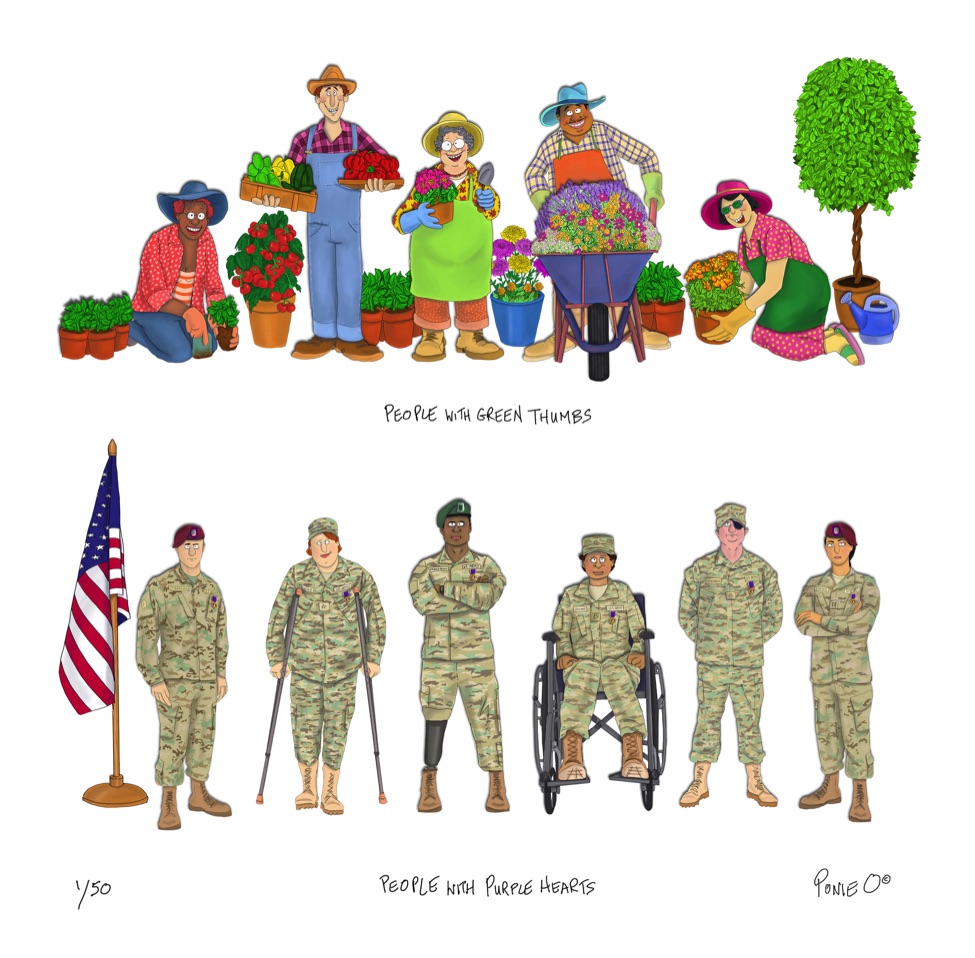 People with green thumbs. People with Purple Hearts.© 29" X 33"
This piece aims to shed light on the often undepicted heroes of our military – namely,
the brave men and women who have been wounded in combat and have therefore received a purple heart.
By juxtaposing this group of strong, resilient yet somber group of people
with the happy, light-hearted and colorful gardeners - I hope to encourage the viewer
to contemplate the sacrifice of these military heroes in a non-didactic way.
Each Ponie O piece begins as a digital painting
and then is reproduced as an archival pigment dye print.
Then each character is individually hand-cut
and mounted onto different layers of foam core to create a 3D effect.
In this way, it is both a limited edition but also a one-of-a-kind piece.